Ferroalloy production from ferrosilicon manganese dusts
Keywords:
dust, ferrosilicon manganese, steel shavings, coke, electric smelting.
Abstract
The article presents the results of studies on the influence of time, the amount of steel shavings and coke on the electric melting of ferrosilicon manganese dusts to obtain a ferroalloy. The research was carried out by the method of rotational planning of the second order (Box-Hunter plans) and by electric smelting of dust in laboratory ore-thermal arc furnace. Dust from the production of ferromanganese by LLP Taraz Metallurgical Plant, coke and steel shavings were used during the research. It was determined that to achieve αSi≥70%the process must be carried out in the presence of 25% coke and 8.1-9% steel shavings from the mass of dust for 55.8-60 minutes, to achieve αMn in an alloy of 80-85% the process must be carried out in the presence of 25% coke, 5.7-9.0% steel shavings for 41.2-54.4 minutes. When melting the charge containing 75.2% of dust, 18.8% of coke, 6% of steel shavings, within 60 minutes the weight of the ferroalloy was 258 g (38.8% of the weight of the charge or 51.6% of the weight of dust). The degree of extraction of manganese into the alloy was 82.3%, silicon - 66.1%. The resulting ferroalloy belongs to ferrosilicon manganese of the FeMnSi12 grade.
Downloads
Download data is not yet available.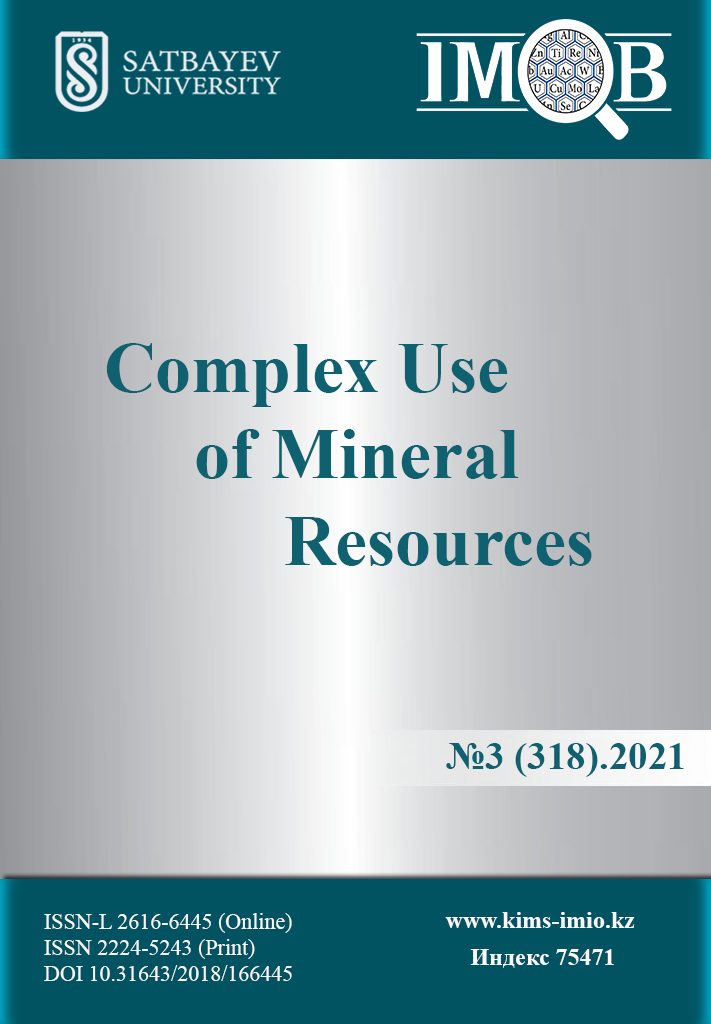 Downloads
How to Cite
Shevko, V., Aitkulov, D., Badikova, A., & Tuleyev М. (2021). Ferroalloy production from ferrosilicon manganese dusts. Kompleksnoe Ispolzovanie Mineralnogo Syra = Complex Use of Mineral Resources, 318(3), 43–50. https://doi.org/10.31643/2021/6445.27