Monitoring of the stress-strain state during preparatory workings
Keywords:
mining, fastening parameters, geomechanical processes, anchorage, manifestations of rock pressure, technological schemes.
Abstract
Maintaining and increasing the volume of underground coal mining is possible only if there is a highly efficient technology for conducting and maintaining preparatory workings. The purpose of the research was to assess the parameters of stability control of the contours of the mine workings, anchored with anchorage, to create a technology for intensive and safe excavation of mine workings based on the identified patterns of behavior of adjacent rock massifs. The idea of the approach is to use a man-made stress-strain state to develop an effective technology for fixing a contour rock mass. The mechanism of deformation, displacement, and collapse of rocks in a structurally disturbed inhomogeneous mountain range is investigated to assess the state of the rock mass around the mine workings. The technology of fastening contiguous soil rocks has been developed taking into account the state of the mountain massif around the workings and the parameters of the operation of the anchor supports in mines for fixing rods in workings in order to ensure the safety of mining operations in the mines of the Karaganda coal basin have been determined.
Downloads
Download data is not yet available.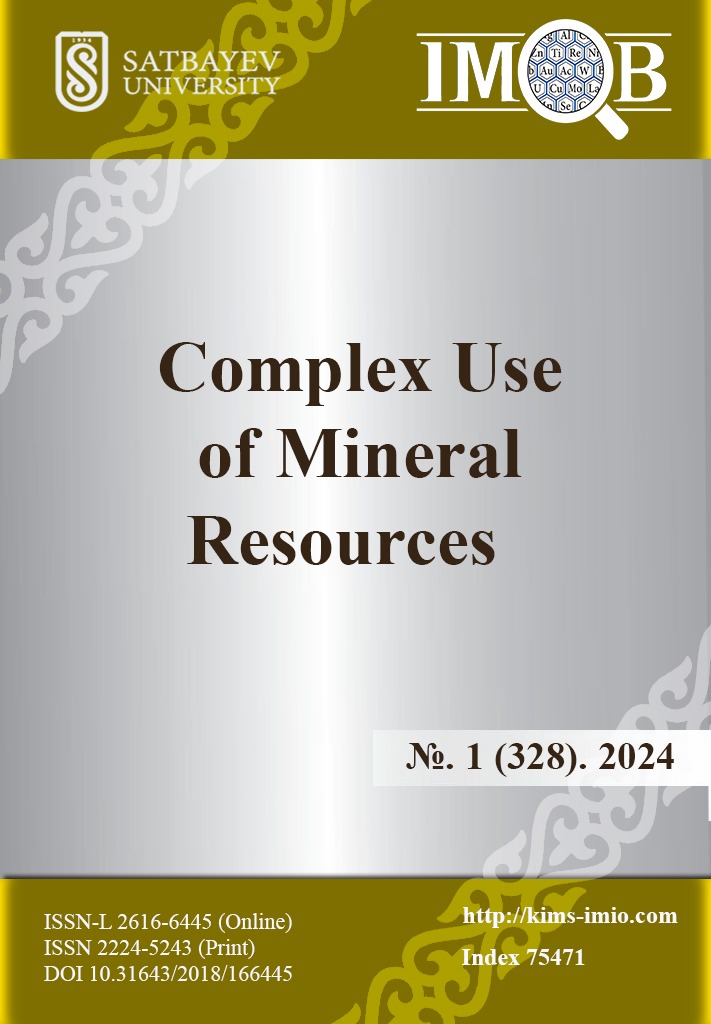 Downloads
How to Cite
Khalikova, E., Diomin, V., Mussin, R., Krakovsky, A., & Khanafin, U. (2023). Monitoring of the stress-strain state during preparatory workings. Kompleksnoe Ispolzovanie Mineralnogo Syra = Complex Use of Mineral Resources, 328(1), 68–75. https://doi.org/10.31643/2024/6445.08