A new mud-pulse rocks destruction technology is a prospect to the effective earth reclamation
Keywords:
mud-pulse devices, rock solid destruction, electric discharge drive, flow line production, environmentally sound process.
Abstract
A comparative analysis of the mud-pulse destruction efficiency of tough and sharp rocks in the ore industry relatively to the existing drilling and blasting technology, as well as the testing destruction processes by hypersonic steel and hollow charge projectiles is provided in the article. The reasoned explanations of the compared processes of the hypersonic projectiles introduction into the solid and the character of the volumetric breaking are given. The features of technical, social and economic efficiency of mud-pulse technology are listed in the mode of hypersonic interaction with the destroyed solid. The method and design of environmentally sound electric-discharge drive for mud-pulse devices primarily constructed for the strong rocks destruction is described. This method is demonstrated to involve rapid overheating of a part of weak electrolyte (for example, salted water) by a powerful electric discharge and the following water discharge under the extreme pressure of the vapor-ionic substance on the tail section of the water charge. The new forceful electric discharge drive is the major unit in the complex of highly effective and environmentally sound rock-destructing mechanism operating in the flow line mode when cavern excavations. Alongside, the article provides experimental design of a mud-pulse rock-destruction device is the current model of a new drilling tool for the large-diameter gasification wells sinking along the coal beds with the inclusion of a large number of rock formations with an impulse striking power of up to 25 kJ. The results of laboratory tests are provided. The received data and characteristics of the units and model parts operation will be used to create industrial samples of the new equipment.
Downloads
Download data is not yet available.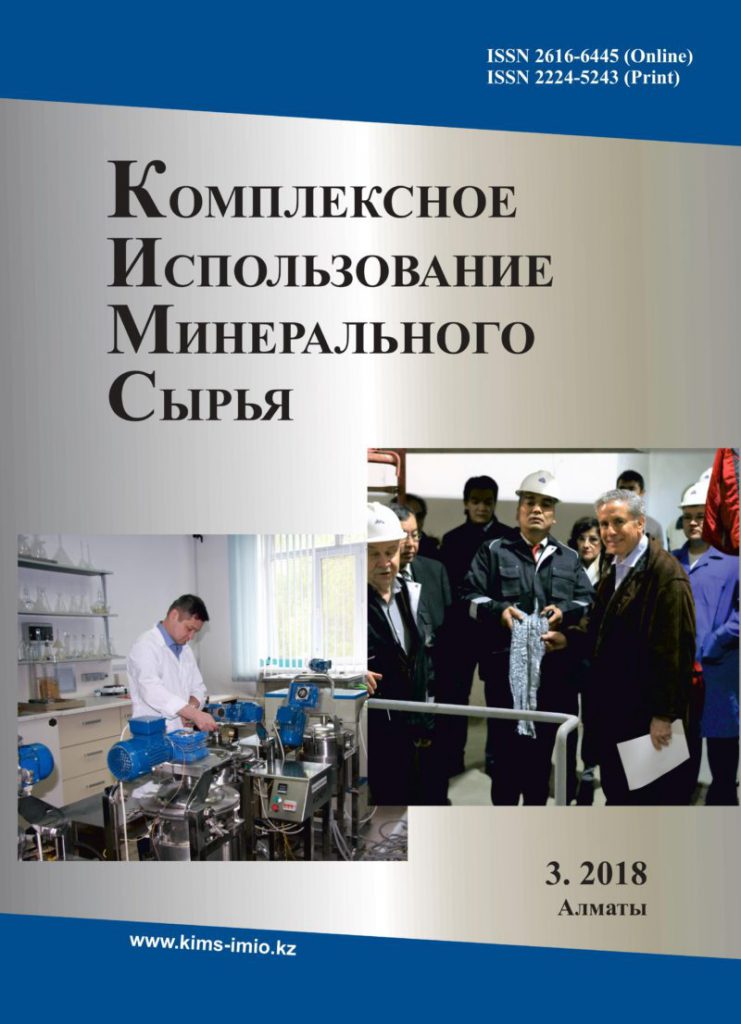 Downloads
How to Cite
Buktukov, N., & Gumennikov, E. (2018). A new mud-pulse rocks destruction technology is a prospect to the effective earth reclamation. Kompleksnoe Ispolzovanie Mineralnogo Syra = Complex Use of Mineral Resources, 306(3), 7–14. https://doi.org/10.31643/2018/6445.11