New solutions to the problems of stripping of ore bodies using inclined workings driven downward in conditions of increased water cut
Keywords:
stripping of the deposit, inclined working, hydraulic impulse gun, breaking, hydraulic pipeline, air lift.
Abstract
The authors of this paper describe the face transport system that ensures the stripping of ore bodies using the underground development method with inclined narrow workings driven downward, including in conditions of increased water cut. The face transport system will allow the preparation of a new 500-thousand-ton mine with minimum general construction and mining construction works as well. The article contains an engineering study of the transition of the road heading to blastless continuous-flow methods of rock development using hydraulic impulse or mechanical shock machines, which are under development. For deep and ultra-deep developments starting from 250-300 m and deeper, a new technical solution is given for the construction of a downhole mine airlift with the lowest capital and operating costs and sufficiently high reliability and productivity. New technical solutions will ensure the radical transition of the technological concept of mining production from the drilling-and-blasting cyclic to blastless continuous-flow one.
Downloads
Download data is not yet available.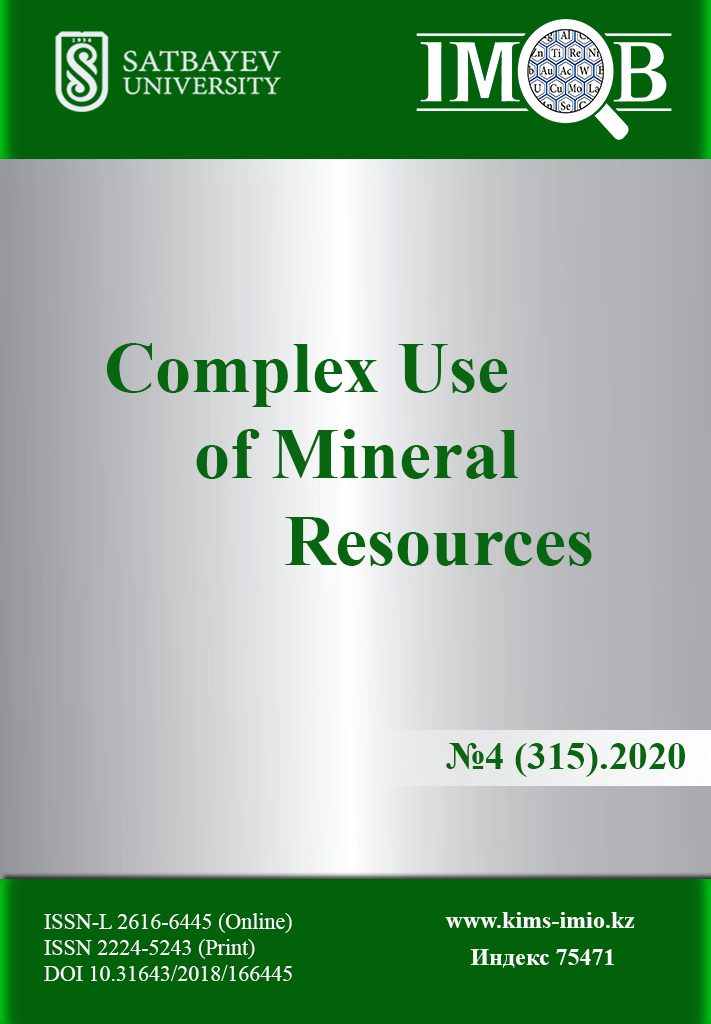 Downloads
How to Cite
Buktukov, N., Gumennikov, E., Аsanov А., & Mashataeva, G. (2020). New solutions to the problems of stripping of ore bodies using inclined workings driven downward in conditions of increased water cut. Kompleksnoe Ispolzovanie Mineralnogo Syra = Complex Use of Mineral Resources, 315(4), 25–32. https://doi.org/10.31643/2020/6445.33