Mass destruction of strong rocks by intermittent emissions of hydro charges
Keywords:
underground gasification, steep-falling layers, steam-air blast, steam generator, hydraulic shock compressor, hydraulic pulse drilling, steam-hydraulic turbine.
Abstract
Several thousand of small gold and rare-metal deposits are located at a depth inaccessible for open mining in underdeveloped areas of Kazakhstan, which in their limited reserves are either classified as off-balance or are not included in the register of reserves of the SRC (State Reserves Committee). This article discusses the creation and the development of new technologies that are based on the use of fundamentally new technical means will be effective and able to reduce the cost of mining. The hydro-impulse method of rocks destruction of any fortress is offered that will allow reducing sharply the scopes of capital and actual mining at a considerable decrease in their Prime cost. Therefore, it will be possible to involve in the effective development of numerous off-balance gold and rare-metal deposits of Kazakhstan. For this purpose, a comparative analysis of the economic and technical efficiency of the hydro-impulse destruction of strong and abrasive rocks in the ore industry with respect to the existing drilling and blasting technology is given, the developed design of an environmentally friendly electric-discharge hydro-impulse gun GPE-1200 with a very high power of hydrofoil is described. The specific recommended design mechanisms, shut-off valves water gun, operating at ultrahigh hydrostatic intra assembly unit pressures, which include how to combine the blasting of the rock mass in the excavation or clearing operations and use the device for drilling wells.
Downloads
Download data is not yet available.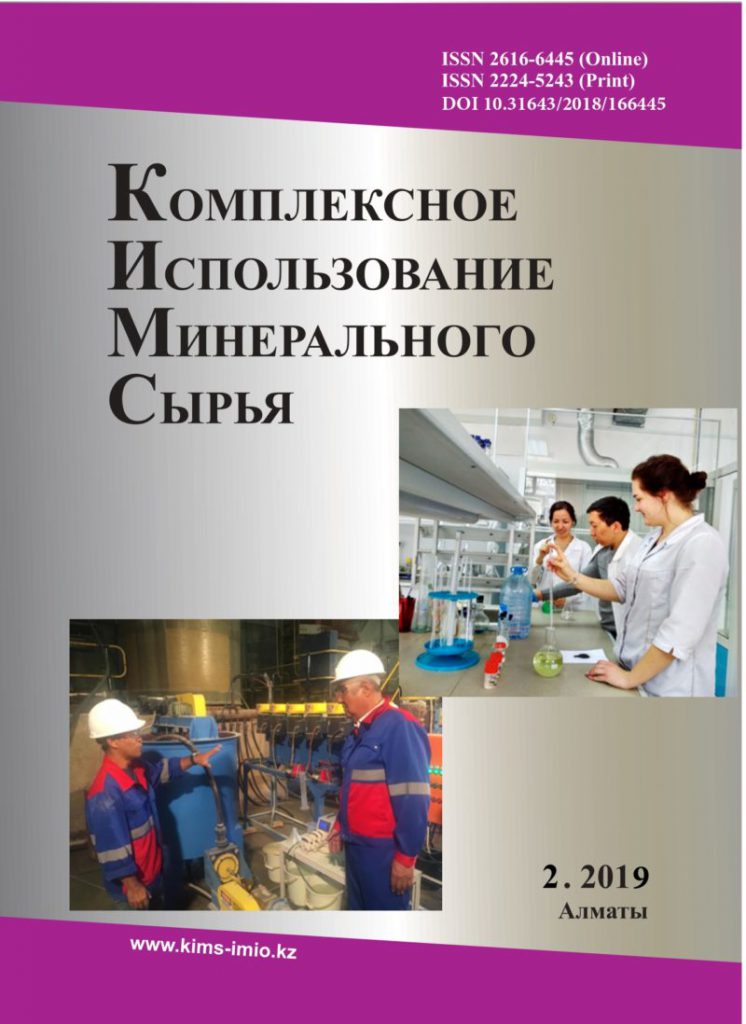 Downloads
How to Cite
Buktukov, N., Gumennikov, E., & Mashataeva, G. (2019). Mass destruction of strong rocks by intermittent emissions of hydro charges. Kompleksnoe Ispolzovanie Mineralnogo Syra = Complex Use of Mineral Resources, 309(2), 42–50. https://doi.org/10.31643/2019/6445.15