Stability study of emulsions based on modified xanthan gum
Keywords:
emulsion stability, modified xanthan gum, grafted polymer.
Abstract
Modified xanthan gum is often used in a variety of industries such as pharmaceuticals, the food industry, and the oil industry. The use of modified xanthan gum in emulsions can solve two problems, stabilize and thicken.  This work is dedicated to the study of oil-in-water emulsion stability. The continuous phase of the emulsion consists of aqueous solutions of modified xanthan gum (XG-g-MMA), alkyl polyglycoside (APG), and silicon dioxide nanoparticles (SiO2), and kerosene was used as a dispersed phase. Modified XG was prepared by grafting with methyl methacrylate to improve its properties. To determine the stability, the stratification time was monitored, and rheological properties and droplet sizes of emulsions were determined. The results showed that the emulsions based on XG-g-MMA and APG have better properties than the emulsions based on XG and sodium lauryl ethoxy-sulphate (SLES). Emulsions with 0.3% XG-g-MMA, 5% APG and 0.2% SiO2 demonstrated stability for up to 2 years, whereas emulsions with 0.3% XG stay stable for up to 1 year.
Downloads
Download data is not yet available.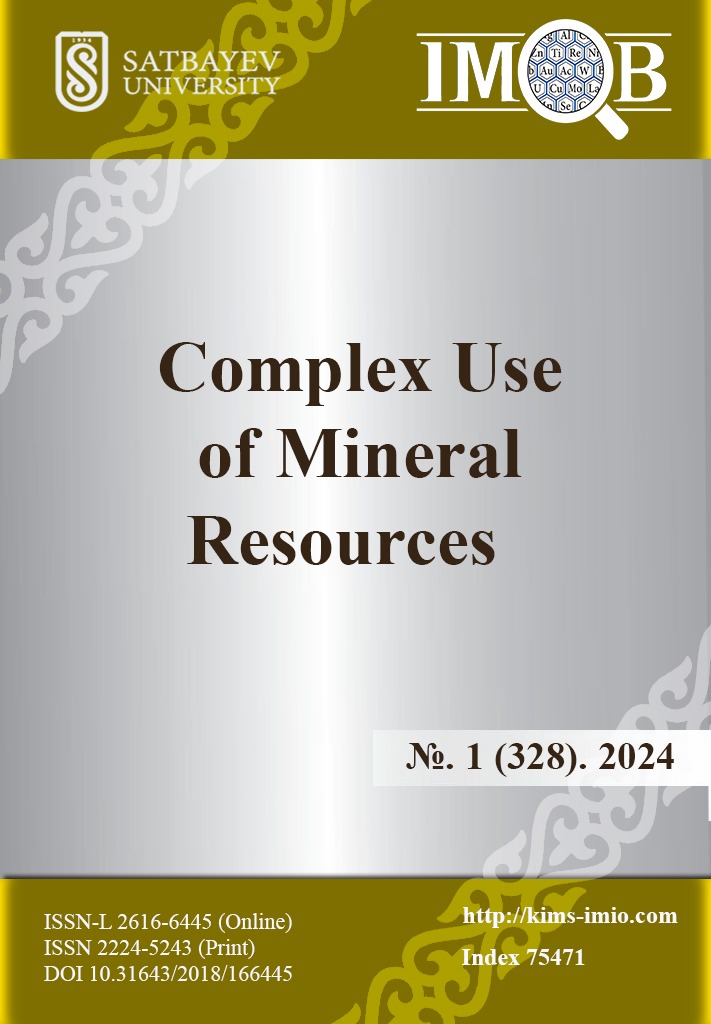 Downloads
How to Cite
Kusherova, P., Yerzhanov, Y., Tleugalieva, Z., Khaldun, M. A. A., Aidarova, S. B., & Mohammad, A. B. (2023). Stability study of emulsions based on modified xanthan gum. Kompleksnoe Ispolzovanie Mineralnogo Syra = Complex Use of Mineral Resources, 328(1), 42–49. https://doi.org/10.31643/2024/6445.05
Section
Engineering and technology