Effect of a complex modified additive based on post-alcohol bard on the strength behavior of concrete
Keywords:
concrete, complex modified additive, post-alcohol bard, plasticizer, bending strength, compressive strength
Abstract
The article presents the third stage of the study results of a complex modified additive (CMA), in the accuracy of the influence of the variable ingredients of CMA on the strength of cement. This article shows the methodology of making samples, the selection of additive composition at different percentages of components, and the analysis of the strength behavior of the obtained results. To evaluate the changes in strength, samples were made and tested in compression and bending at 7, 14, and 28 days of normal-moist hardening. The results of the experiment showed that the addition of plasticizers (PAB) reduces the quantity of water - 35%, by increasing the strength of concrete by 20%. Compressive and bending strength results of the modified samples showed the best results, which were in the range of 42.80-63.66 MPa and 3.34-8.75 MPa, compared with the control composition. From the results of the research, the additive accelerates hardening and it was found that the additive contributes to the growth of strength, both at an early age and at the design age (28 days). The results of the experiment showed that from the standpoint of improving the qualitative characteristics of the samples, the use of plasticizers is appropriate. The use of CMA in the composition of concrete increases the strength, and therefore developed by the authors of CMA changes the structure of concrete and most importantly, increases the physical and mechanical characteristics of concrete.
Downloads
Download data is not yet available.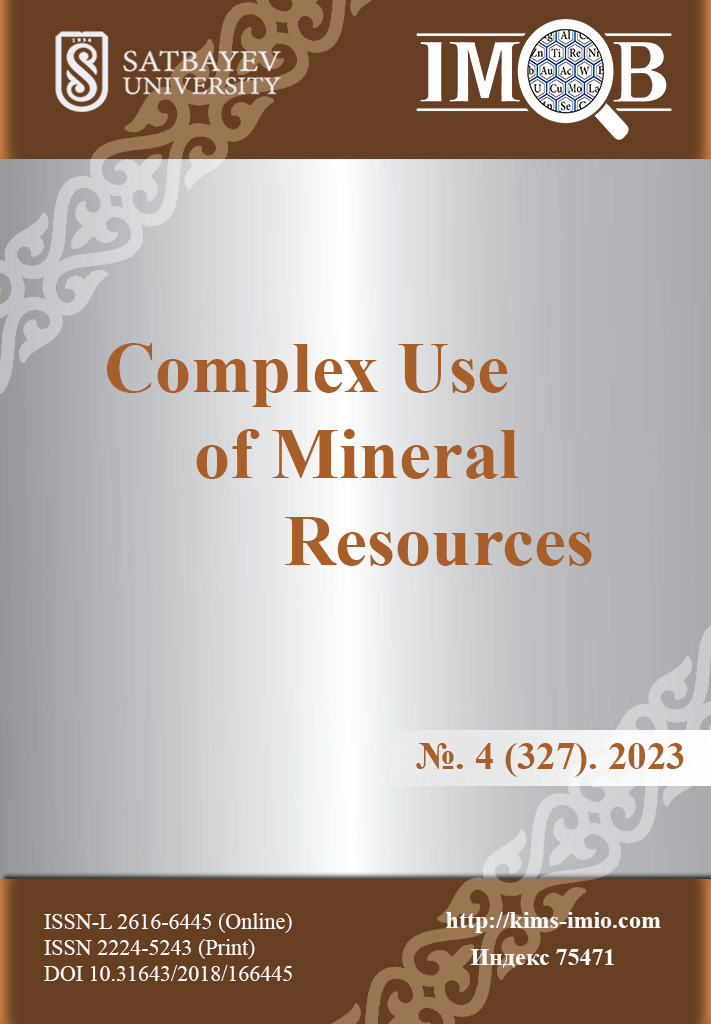 Downloads
How to Cite
Altynbekova, A., Lukpanov, R., Dyussembinov, D., Askerbekova, A., & Gunasekaran, M. (2023). Effect of a complex modified additive based on post-alcohol bard on the strength behavior of concrete. Kompleksnoe Ispolzovanie Mineralnogo Syra = Complex Use of Mineral Resources, 327(4), 5–14. https://doi.org/10.31643/2023/6445.34
Section
Engineering and technology