Overview of problems in the management of commercialisation of capital-intensive scientific developments
Keywords:
commercialization, innovation, marketing, scientific development, intellectual property.
Abstract
The article gives an overview of Kazakhstan science and current provisions of the process of commercialization of scientific developments. The conclusions regarding the development of Kazakhstan science, in particular, the licensing mechanism, the problems of interaction between the integrations of industries and science, the need for marketing research as a tool for promoting scientific projects are examined. Initial conclusions were obtained regarding the stage of development of capital-intensive projects in Kazakhstan, the reasons for the current state of capital-intensive projects in Kazakhstan, including a weak marketing strategy and a shortage of qualified personnel. The problem of the lack of a proper regulatory, technical and scientific-methodological framework for ensuring the commercialization process is considered. Weak development of the regulatory and methodological framework does not allow to ensure uniform, systemic approaches to commercialization. In practice, each organization is forced to develop its own localized strategies, models, commercialization methods that are not adapted to the full range of existing market conditions, which adversely affects the competitiveness of scientific and technological developments of the Republic of Kazakhstan in the international arena. The results of studies of foreign and domestic scientists in the field of project management for the implementation of innovative products, its commercialization, materials of scientific and practical conferences, current legislative and regulatory documents in the field of commercialization of scientific developments are studied. The results of the research can be applied as an information basis for the commercialization of technology in scientific and educational institutions, in business, and in production.
Downloads
Download data is not yet available.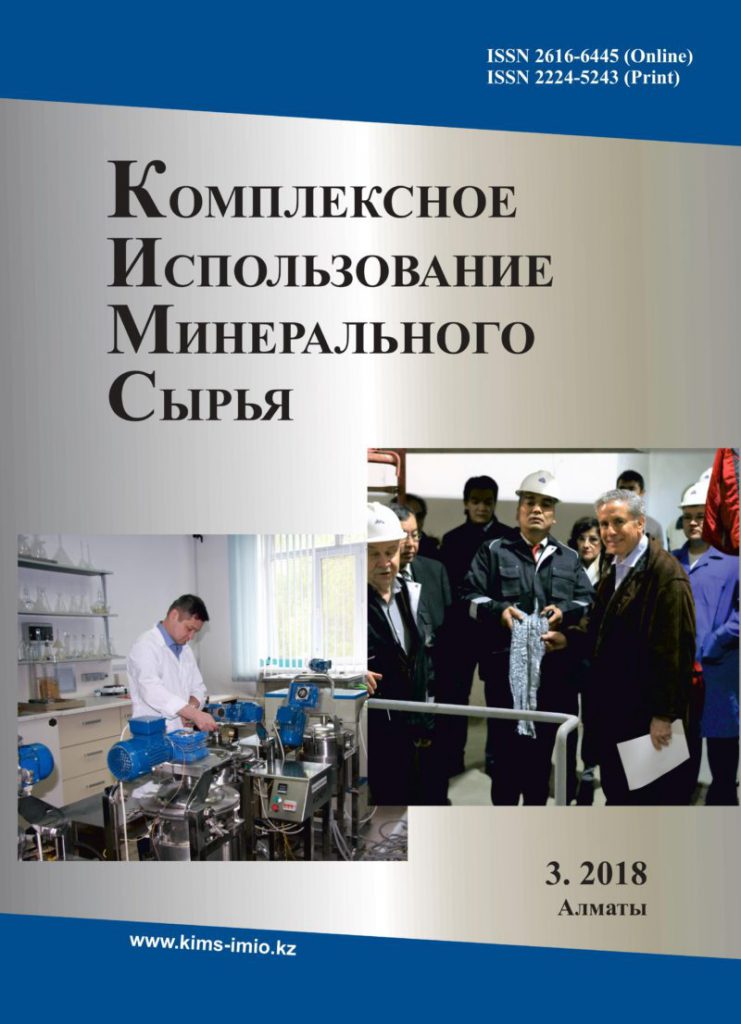 Downloads
How to Cite
Kenzhaliyev, O., Salykova, L., Ilmaliev, Z., & Sadykova, T. (2018). Overview of problems in the management of commercialisation of capital-intensive scientific developments. Kompleksnoe Ispolzovanie Mineralnogo Syra = Complex Use of Mineral Resources, 306(3), 101–108. https://doi.org/10.31643/2018/6445.23